BIOPROPANE – A GREENER CHOICE
Chose propane with 100% renewable raw materials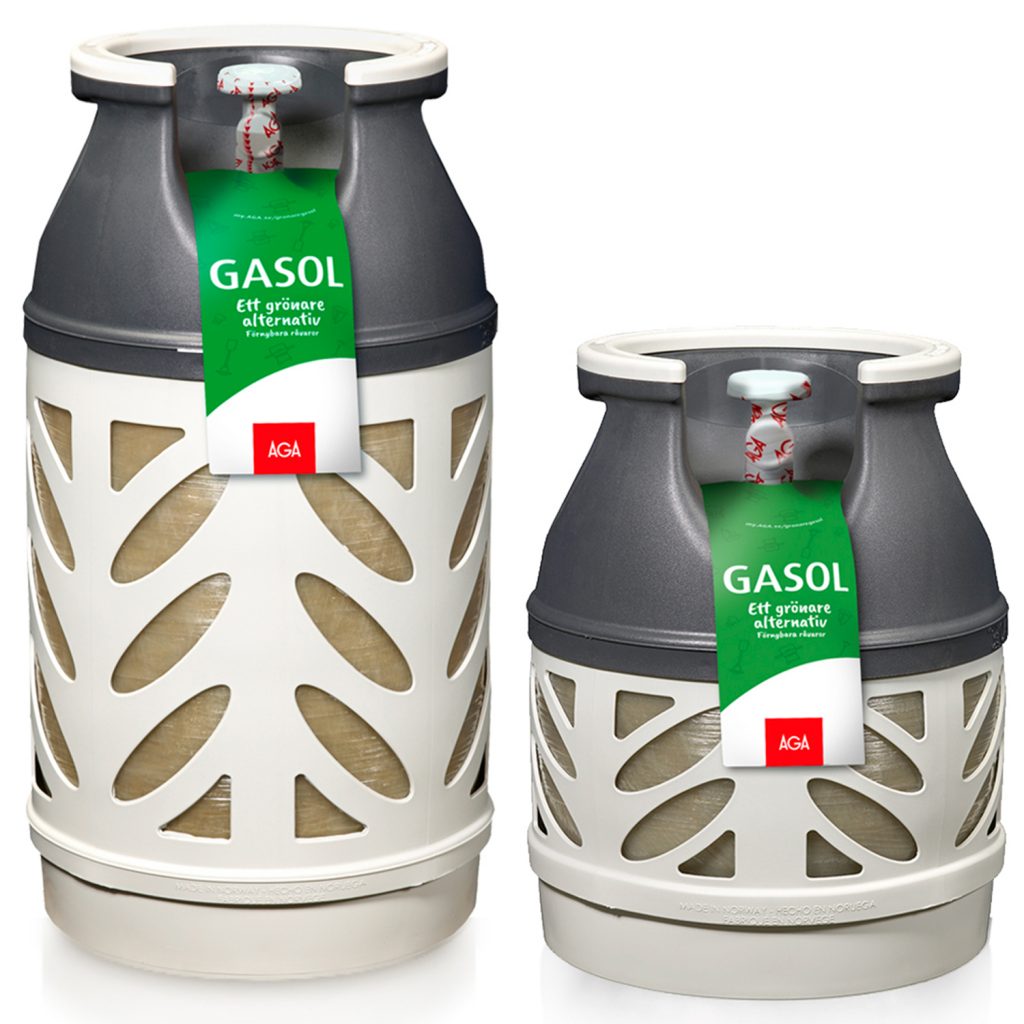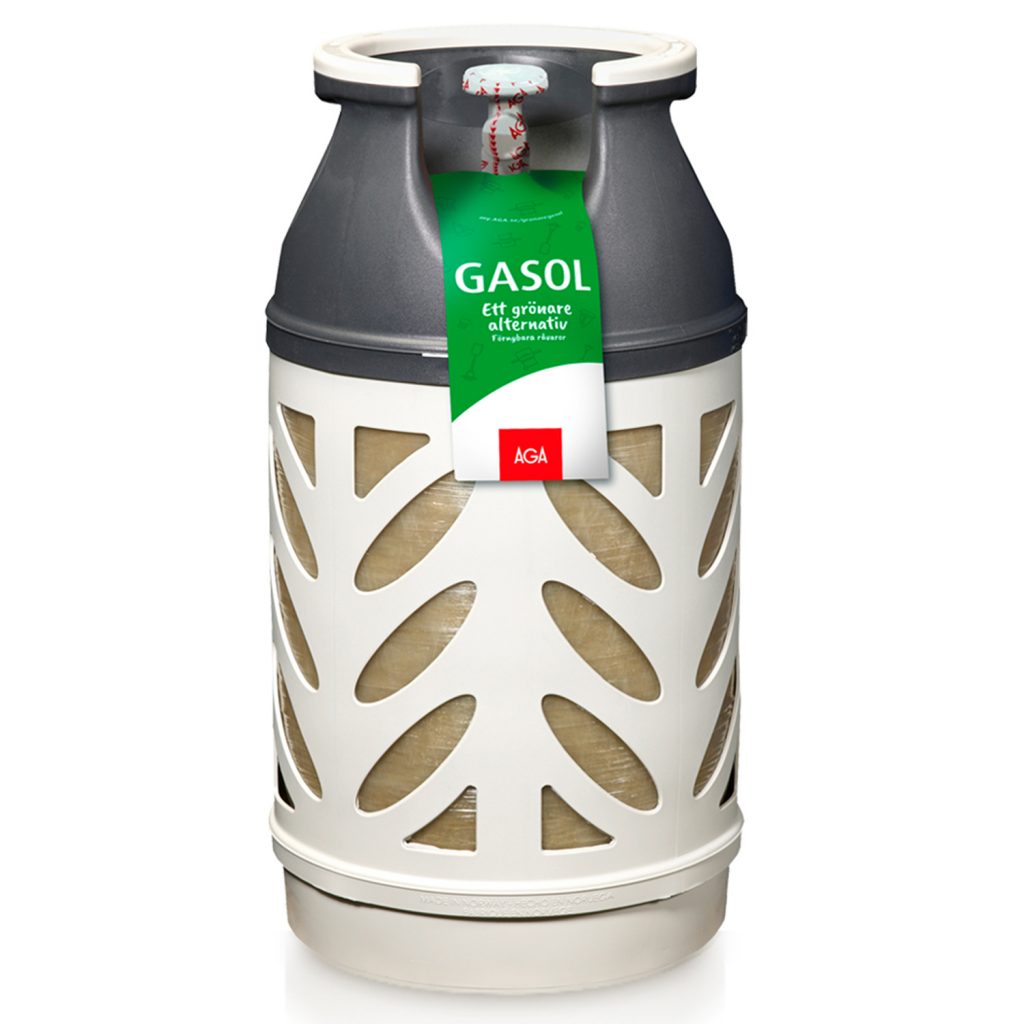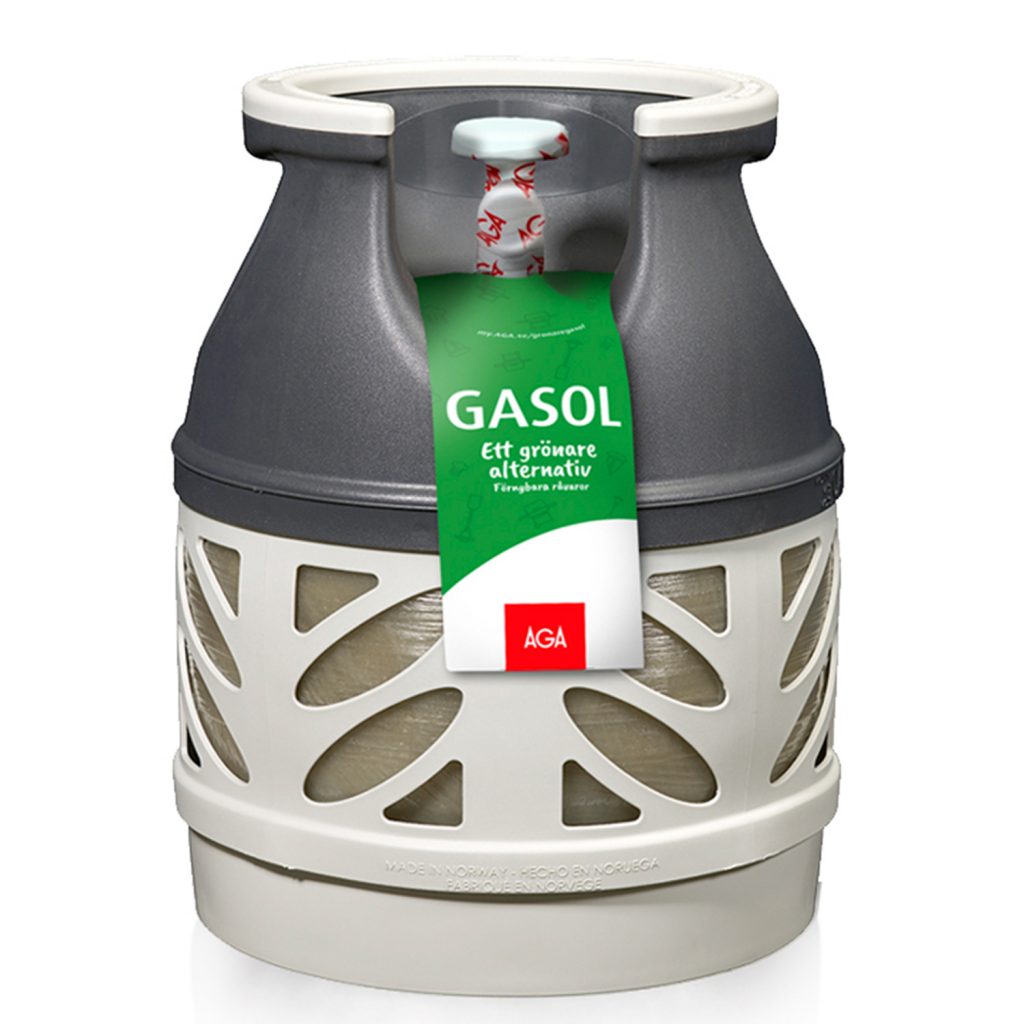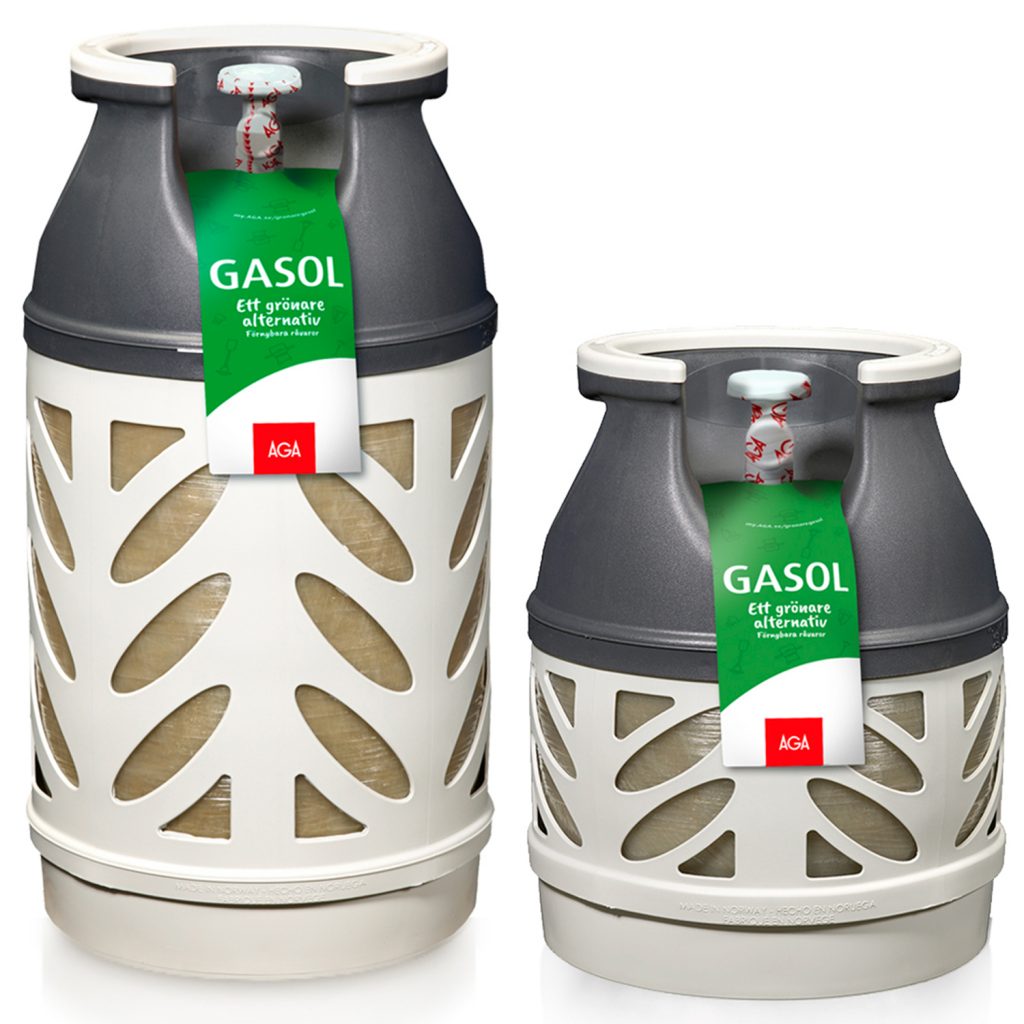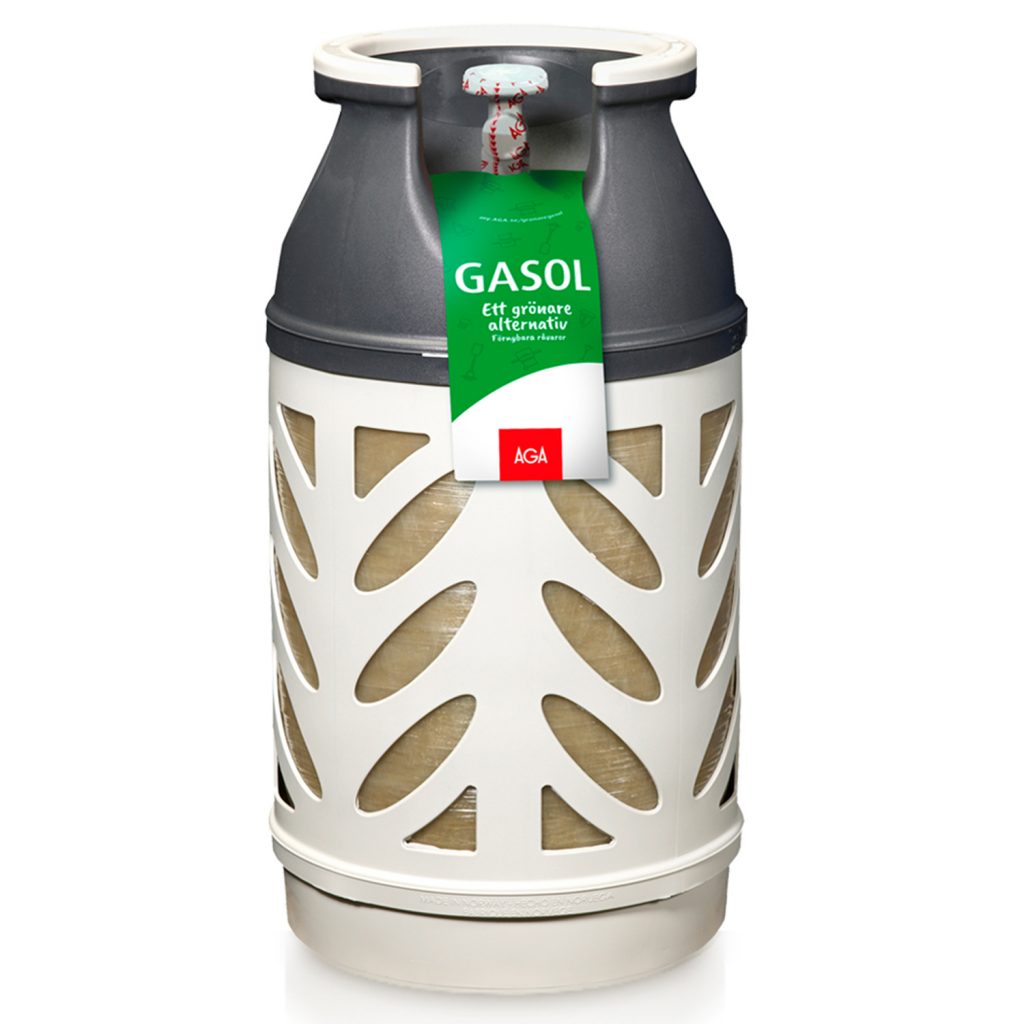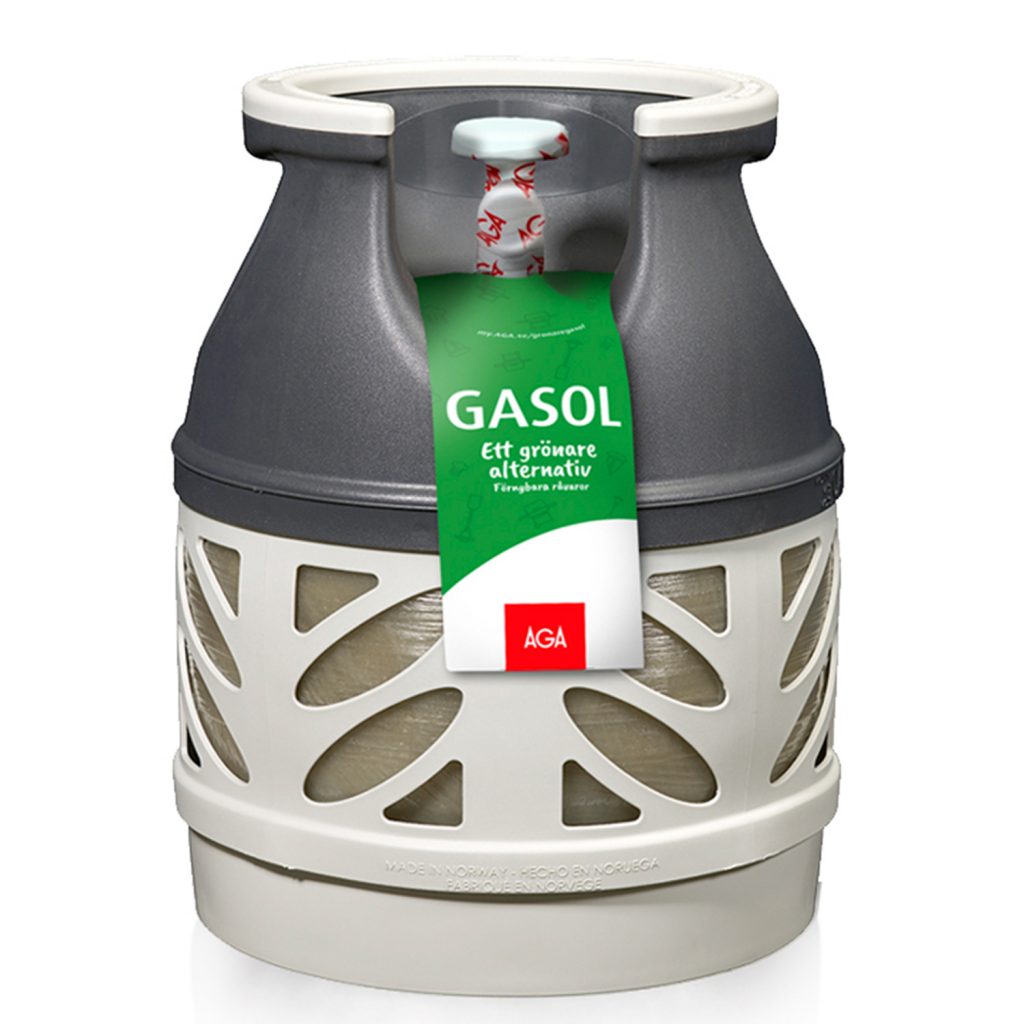 AGA COMPOSITE CYLINDER – BIOPROPANE
PROPANE WITH 100% RENEWABLE RAW MATERIALS
At selected resellers in Sweden, we offer biopropane. Biopropane is extracted from renewable raw materials, such as fats and vegetable oils. It is a by-product of the production of biodiesel (HVO). Palm oil or its by-products have not been used in the manufacture. Production takes place at a refinery in Sweden, which instead of crude oil uses so-called renewable input materials. Greenhouse gas emissions are 95% lower compared to completely fossil-based gas.
Biopropane is filled in our standard composite cylinder but you can recognise it either from the green 'neck-hanger' in the cylinder or from the marketing material at the store.
Biopropane composite cylinder benefits
Fossil-free gas extracted from renewable raw materials
Cylinder extremely lightweight
Transparent cylinder shows how much gas is left
Easy to lift and carry
Easy to keep clean
Durable
The biopropane in composite cylinder is currently available only in Sweden at selected resellers.
Propane with 100% renewable raw materials is currently sold according to the mass balance principle, which means that we buy the same amount (so-called certificate) of renewable gasol as those of our retailers and customers who have chosen this product. An independent third party monitors both the refining process itself and the final product's climate impact, and the dealer receives a certificate documenting the reduced climate impact.
Composite cylinders are suitable for
Grills
Boats
Mosquito killers
Weed burning
Heaters
Caravans
Composite cylinders are inspected every 10 years.
| | | |
| --- | --- | --- |
| COMPOSITE CYLINDERS IN SWEDEN | 5 kg | 10 kg |
| Valve type | Screw | Screw |
| Gas content | 5 kg | 10 kg |
| Height | 390 mm | 590 mm |
| Diameter | 310 mm | 310 mm |
| Empty cylinder weight | 3,8 kg | 5,3 kg |
| Full cylinder weight with gas content | 8,8 kg | 15,3 kg |
| Product name | PC5 | PC10 |