AGA propane vending machine
BUY PROPANE ANY TIME YOU LIKE
AGA propane vending machines are open every day of the year, 24 hours a day. Buying gas is now easier and faster than ever, with no help needed from store personnel.
We have nearly 300 propane vending machines serving customers in Norway, Sweden, Finland and Estonia.
Have you already tried one? Click below to see your nearest propane vending machine using our handy finder tool!
Buying a new gas cylinder or exchanging an empty cylinder to a full one at vending machine is easy. Simply follow the instructions on the machine display.
Check this short instruction video and see for yourself!
PROPANE VENDING MACHINE
FREQUENTLY ASKED QUESTIONS
Why do I need to insert my bank/credit card in the beginning of purchase?
The card is needed in early phase for security reasons, the machine door cannot be opened until the indentification has been done.
However, your card will be charged only after the purchase has been finalized.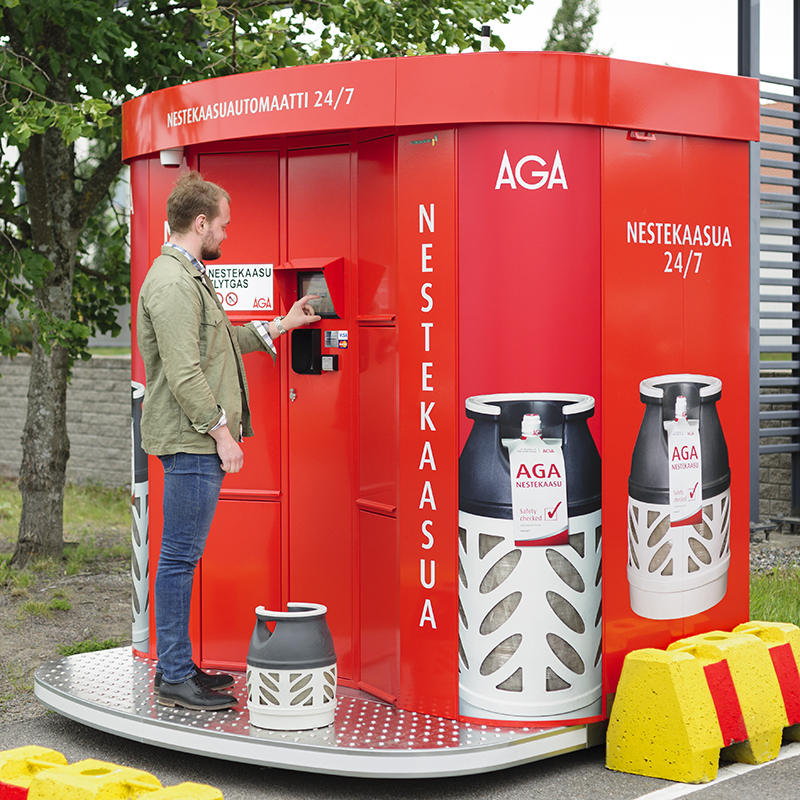 Machine is out of order.
We monitor our vending machines continuously online. We receive automatic notifications and follow them up with necessary measures. There can be various reasons why the machine is not in operation.
I need a receipt.
Call us or send us an email with your contact information and where you bought propane, what date, as well as the last 5 digits on the card that was used, and we will send a purchase receipt by email.
Where can I buy cylinders that are not sold in vending machines?
You can see all our propane resellers in the "Where to buy" section at my.aga.com
Which cylinders can I buy/exchange?
You can find this information on screen by pressing Price list – Buy or Exchange.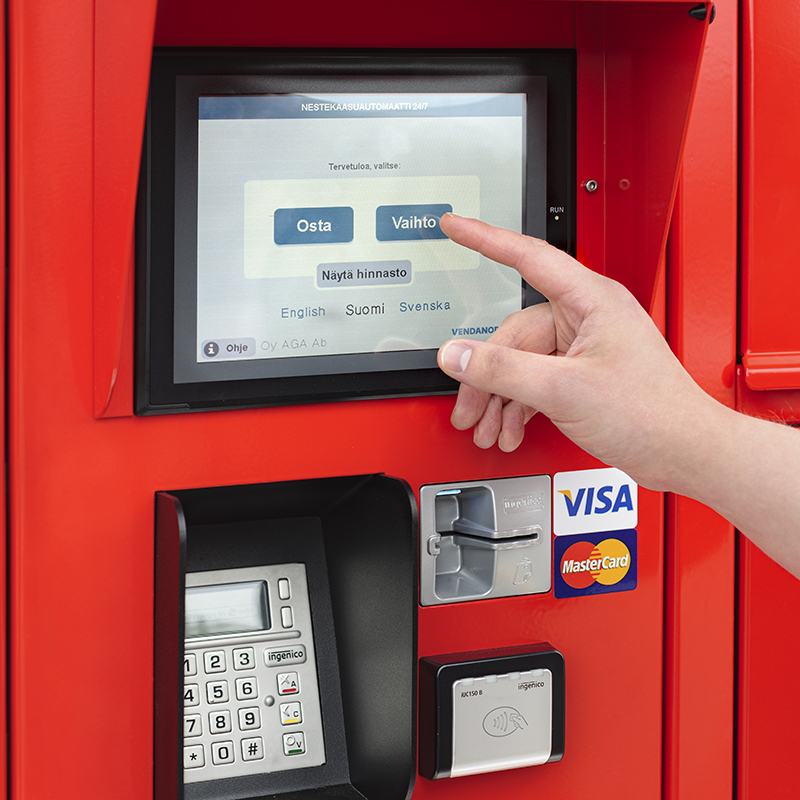 My bank transaction is not approved.
There can be several reasons for this.
Lack of internet connection – we monitor the machines online and take action if the problem persists. If you contact us on the hotline (see the number presented on the machine), it can be clarified.
What type of card do you use? Visa and MasterCard can be used in our machines.
Payment terminal error. Try contactless / blanket on the vending machine. We have from time to time a challenge with the card reader on some machines and they must be cleaned to be able to read the card.
I cannot proceed with buying from the vending machine.
What is shown on the display? Usually the problem is explained.
Is the machine door closed properly? If it is not properly closed, you cannot proceed. The door must be closed properly, preferably with a little force.
What type of cylinder are you trying to exchange? The propane vending machines do not accept all types of propane cylinders. If the cylinder is not approved / recognized, the door will open so that you can take out the cylinder. Press the price list on the display to see all the accepted cylinders.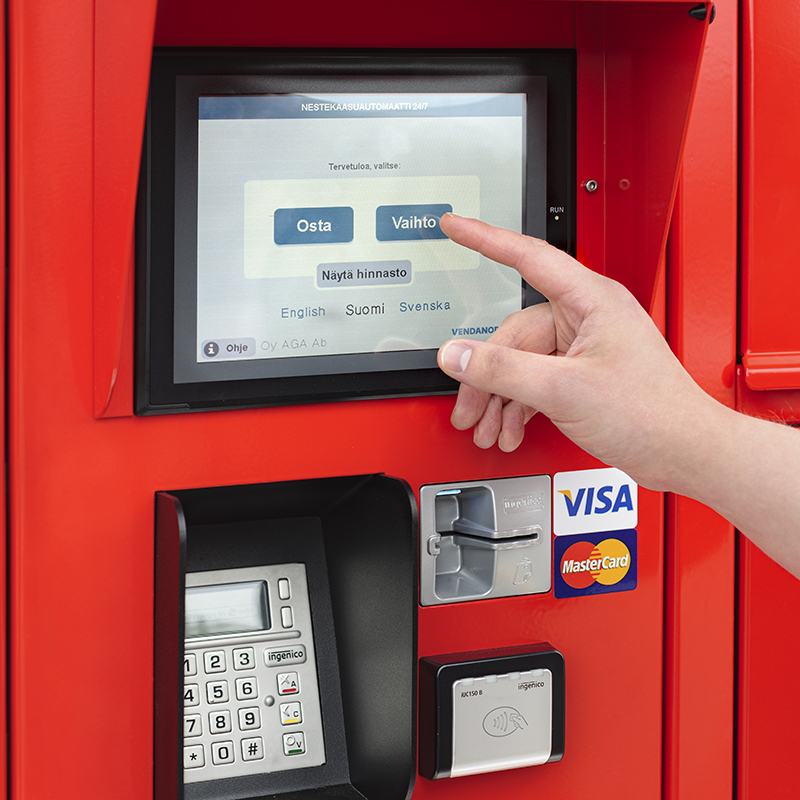 I got the wrong product from a vending machine. What should I do?
We can replace your cylinder but need the documentation on when and where it was purchased. Please contact our customer service by email.